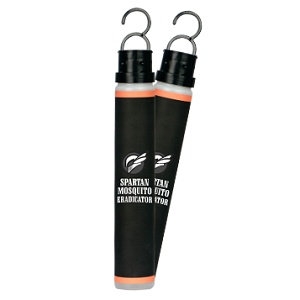 Spartan Mosquito Eradicators will help you create an oasis that is free from the nuisance of mosquitoes.
Spartan Mosquito Eradicators attract and eliminate both male and female mosquitoes quickly and effectively without fogs, unpleasant odors, or chemical sprays.
Each box contains two Spartan Eradicators. Together the two eradicators will protect up to one acre.
Installation is simple. Just add warm water and hang the units along the outskirts of the property. There will be a significant drop in the mosquito population within the first 15 days, and the units will continue to protect your property for a total of 90 days.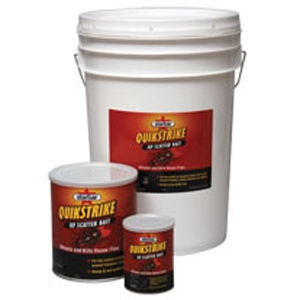 With the active ingredient, Dinotefuran, QuikStrike® Fly Bait kills nuisance flies quickly and controls those resistant to carbamate and pyrethrin baits and sprays. Its homogenous formulation contains Z-9 tricosene to attract flies and can be used daily where flies are a problem.
We are constantly adding new specials to our site. Be sure to check back often!